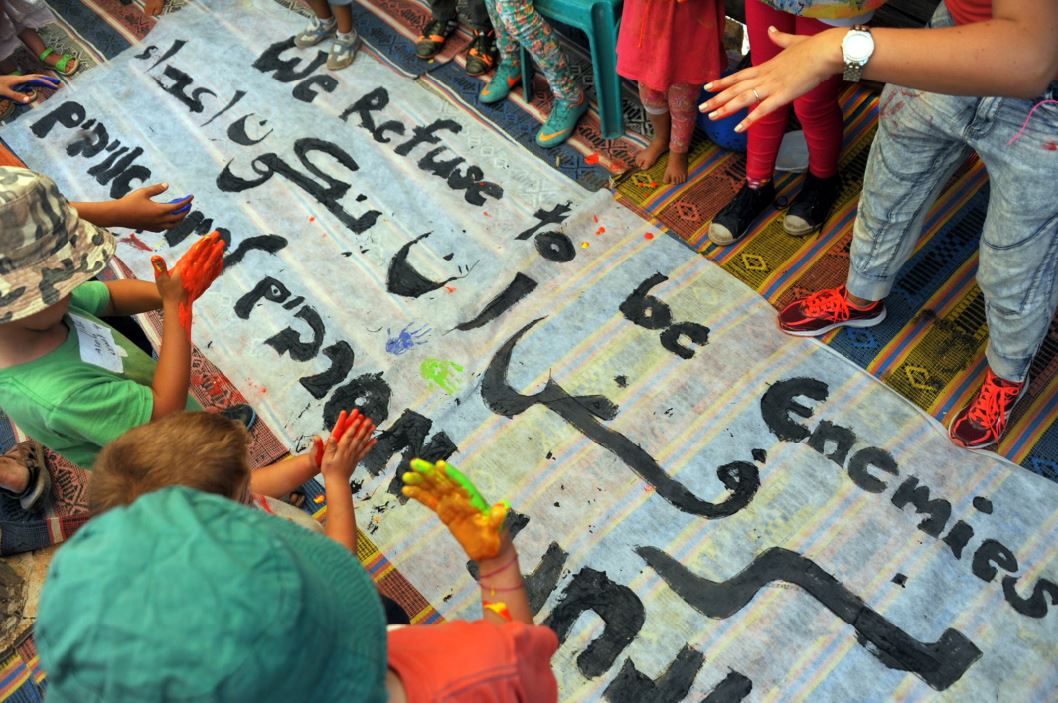 Roots/Shorashim/Judur is an initiative started between Israelis and Palestinians in the area between Bethlehem and Hebron. Based on values of recognition and changing the status quo starting with grass-roots work, the initiative has become an incubator for dialogue and joint action aimed at gaining equality and dignity for Israeli and Palestinian society.
One of their programs is a series of photography workshops for Palestinian and Israeli teens. SIPP has provided support for this program in the past, and has an ongoing relationship with Bruce Shaffer, the program's coordinator and instructor.
"There can be no harmony until we [Palestinians and Israelis] see the humanity of the other side"
- Ali Abu Awwad
Click here for more information about Roots/Shorashim/Judur.