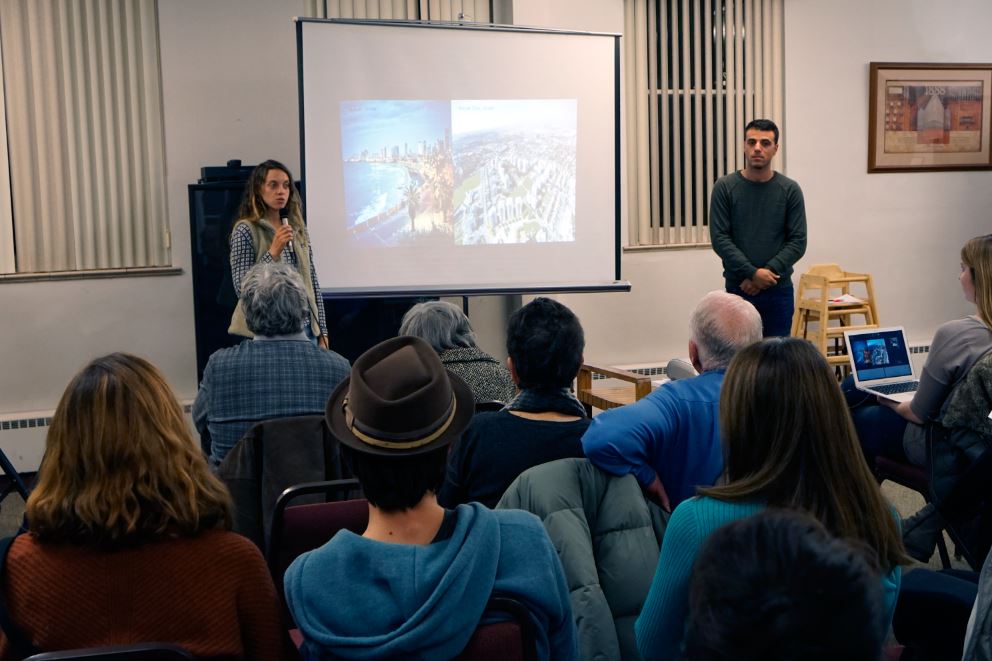 The Arava Institute of Environmental Studies is an educational institute located at Kibbutz Ketura, in the rift valley, about 30 miles north of Eilat. The Institute is affiliated with Ben Gurion University and offers college and graduate level courses on environmental, natural resources, and agricultural studies. The student body is comprised of a mix of Israelis, Palestinians, Jordanians and students from other countries. "Here, the idea that nature knows no political borders is more than a belief. It is a fact, a curriculum, and a way of life."
In 2018, SIPP partnered with the Friends of the Arava, and another local partner, to showcase some of the Institute's work. Several alumni from the Institute, including an Israeli and a Palestinian, gave a presentation in Boulder, CO, on their experience living and studying together at the Institute in times of political calm and political turmoil.
SIPP is looking for ways to further support the Arava Institute. Bernard Amadei, one of SIPP's board members, has partnered with Arava faculty on research projects and substantively participated in programs at the Institute.