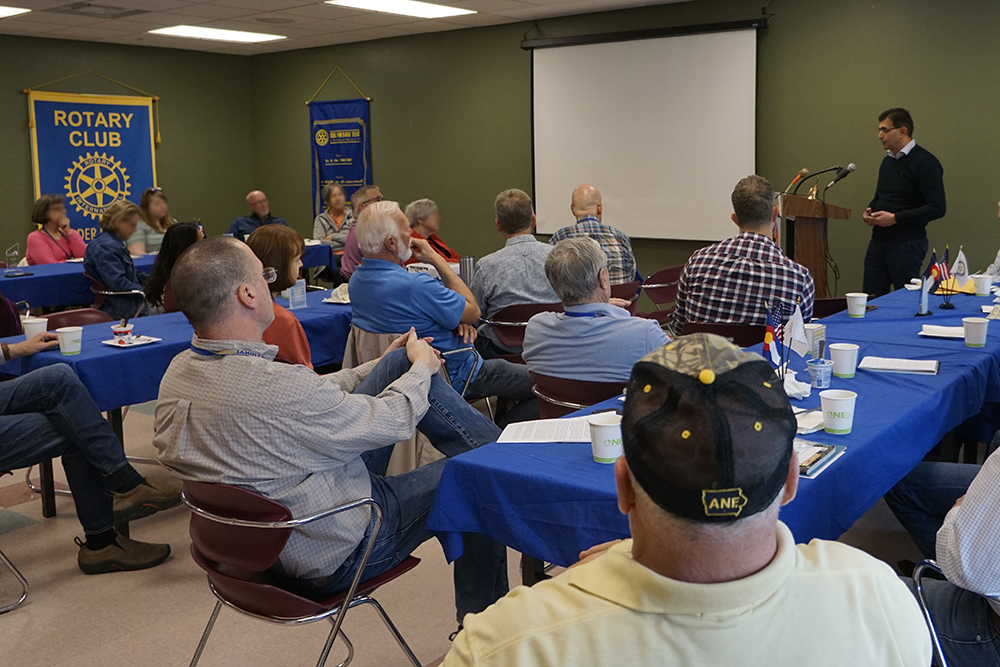 Dr. Amro met with 2 different Boulder area Rotary Clubs. Out of those discussions, a proposal was launched to partner with a regional Rotary Club to fund equipment for processing of electronic waste.
Tour of the National Center for Atmospheric Research (NCAR) in Boulder. The hands-on demonstration exhibits provides inspiration for developing similar educational exhibits in Idhna.
A lesson for 1st graders on litter. Dr. Amro observed two environmental lessons (the second one was on composting) at two elementary schools.
Meeting with Suzanne Jones, who is both the Mayor of Boulder and the Executive Director of Eco-Cycle.